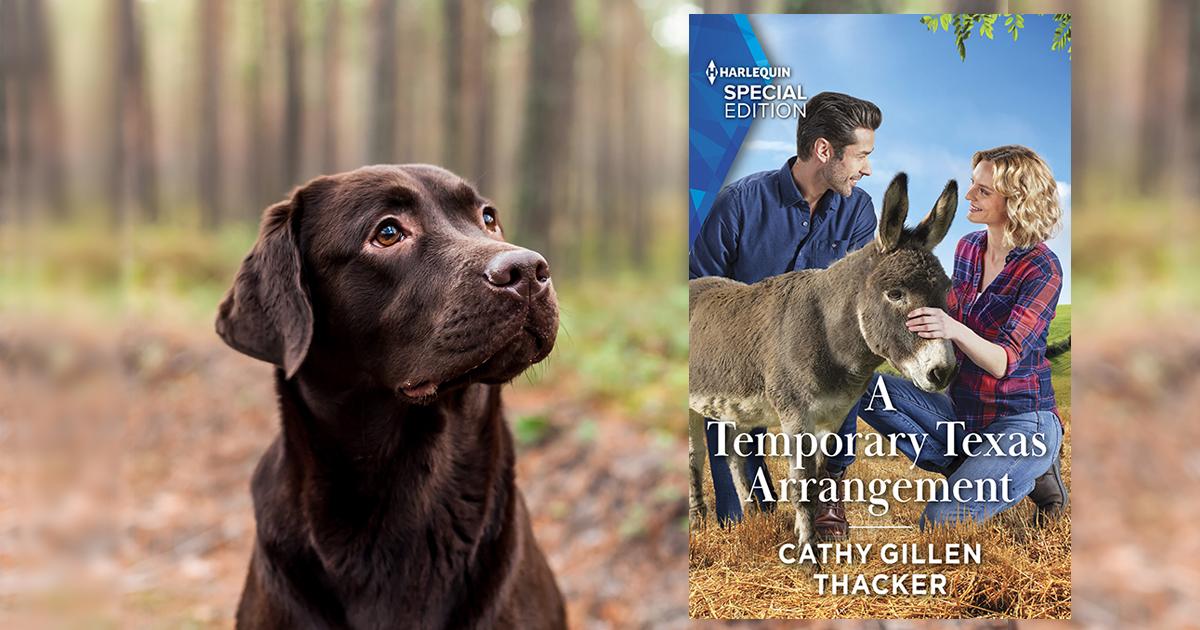 Dear Reader,
During our marriage my husband and I have moved cross country four times, and locally five. What do I hate about it? Packing and unpacking. What do I love? The excitement of finding a new place to live, and the joy of making it ours.
Veterinarian Tess Gardner is moving to Laramie, Texas, the place where her family is rooted. She has an exciting new job. And she's inherited a house that is a bit more than what she expected.
Enter CEO Noah Lockhart. He has also moved back to Laramie, in the wake of his wife's death several years before, to be near his family. Life for him and his girls is finally settling down and getting back to normal. Or it will, he is certain, once the latest member of the ranch menagerie is born.
All Noah wants from Tess is help getting through the birth, and the first week or two of their new pet's life. In exchange, he will give her a private guest suite and a place to live, rent free, while her house is renovated.
He doesn't expect to get close to her. She doesn't expect to fall for him. But you know what they say about 'love'—it's what happens when you are busy making other plans.
I hope you enjoy this last book in the Lockharts Lost And Found series. Join me on Facebook.
And thanks for reading! You, dear readers, are what make all the hard work, creating every fictional family and their stories, worthwhile!
Cathy Gillen Thacker
Read an EXCERPT of A Temporary Texas Arrangement and check out the other books in the LOCKHARTS LOST & FOUND series.
For more information on other books set in Laramie, Texas, please visit the Series Guide and Book List.